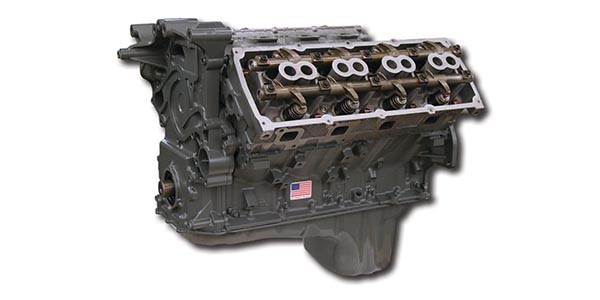 When it comes to our Andover, NJ drivers, we strive to provide them with only the highest quality of products. That's why here at D & E Service Center , we are excited to announce the latest availability of the Chrysler 5.7L Hemi MDS-Delete engine by Jasper Engines and Transmissions. JASPER is a leader in the nation for remanufacturing engines and drivetrain products at an affordable price point. The Chrysler 5.7L Hemi MDS-Delete engine is available for the 2009-2014 Ram 1500 applications and is not currently for sale, or use, in California.
The Multi-Displacement System (MDS) refers to cylinder deactivation as a way to measure fuel economy. THE MDS deactivates half of the engine's cylinders when the vehicle reaches highway speed. JASPER is proud to offer this engine as a solution to issues with the original design. In order to remove the command for the MDS and reprogram the ECM, a Diablo Predator 2 tuner is included with the purchase of this engine.
We love the products that this company offers and we are confident that this new product from JASPER is no exception. JASPER stands behind their work by providing nationwide, transferable parts and labor warranty for up to 3 years or 100,000 miles. If you have any questions about if the Chrysler 5.7L Hemi MDS-Delete engine is right for you, stop by D & E Service Center today. Our team of knowledgeable technicians would be happy to discuss this new JASPER product with you!
We provide expert auto & truck repair services and prompt roadside assistance with towing for vehicle owners in Sussex, Morris, Warren, and Passaic Counties. Our team of highly trained towing and recovery experts is available 7 days a week, 24 hours a day for all your road service, towing, and recovery needs. We offer local and long-distance towing services for private, commercial, and industrial automobiles.