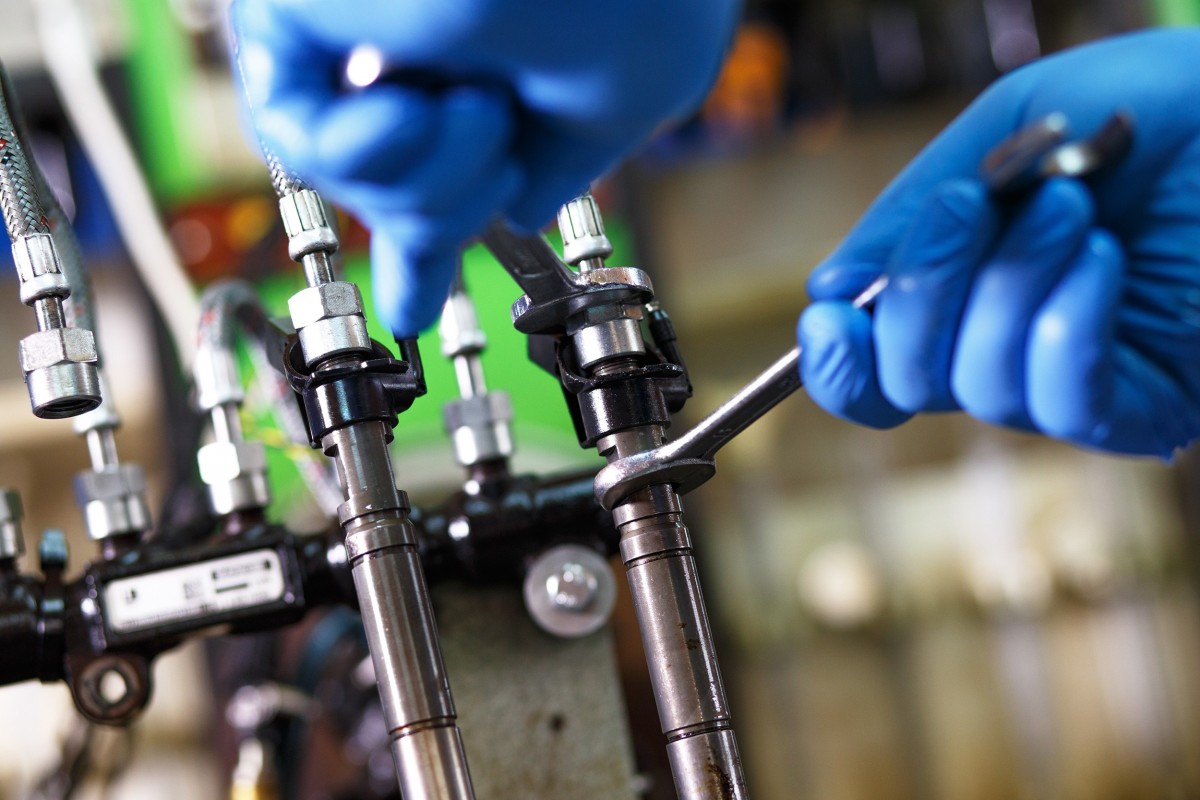 Your injectors are the mechanism that delivers fuel into the cylinders of your diesel engine. As such, they're clearly important. At D & E Service Center in Andover, NJ, we will diagnose, maintain, and repair any injector issues you may be experiencing with your commercial or fleet trucks, in a timely and professional manner.
The most important aspect of injector maintenance is to prevent an issue from cropping up in the first place. By regularly doing fuel system flushes and fuel system cleaning, you can keep your injectors clean and fully operational, and vastly increase your chances of avoiding a problem at all.
However, when issues do arise, we can take care of that too. Diesel injectors are expensive to replace; making it all the more important you deal with an injector issue as soon as possible. Most of the time, a thorough inspection and cleansing of an injector will rid it of carbon buildup and debris, which is where most injector issues originate. We can have a dirty, poorly functioning injector back up to spec in short order. Don't let a truck with a faulty injector stay on the road until it fails; more damage will occur rapidly, and the longer you let it go, the more irreversible the problem becomes.
Let one of our technicians take a look - we'll have your truck back on the road and running strong in no time. No matter your repair and maintenance needs, we've got you covered. For the best commercial and fleet truck service shop in Andover, NJ, call or stop by D & E Service Center today.
We provide expert auto & truck repair services and prompt roadside assistance with towing for vehicle owners in Sussex, Morris, Warren, and Passaic Counties. Our team of highly trained towing and recovery experts is available 7 days a week, 24 hours a day for all your road service, towing, and recovery needs. We offer local and long-distance towing services for private, commercial, and industrial automobiles.